10 Years of the Rhomberg Sersa Rail Group, as recounted by Herbert Gruber, supervisor, responsible for ensuring that everything is on-site at the right time, that everything works and that the site foreman can carry out his work hassle-free; with the company since 2000.
The merger between Rhomberg and Sersa did not have any effect on my work, except that we now work with people from Sersa. This did not have any significant effect, as we are used to working with different people. We all know that we can learn from others. I am 90% responsible for the slab track, for example. But when it comes to ballast tracks, I can certainly learn from others. Of course, if there are five Rhomberg people and five people from Sersa, then you tend to first team up with the Rhomberg people. When it comes to work, however, we don't make any distinctions. Whether we are working on the slab track, the connection to the ballasted track or the connection to the existing track - we discuss with one another what each person needs. There is no such thing as "only I can do that".
In 2012, I was sent to the cross-city line in Zurich. I have been working in Switzerland ever since. My entire section has been transferred to Switzerland. The fact that I am currently working on the construction site in Koralm in Austria has to do with a staff shortage and with the fact that I have experience in building slab tracks.
As a result of the merger, there is always enough work
Through the merger, I believe that as a group we can offer different services than smaller companies. And for the employees, there is always enough work. Both owners are open and friendly; I have known Hubert for a long time. It is always nice when they come to the construction site. One can sense that they respect the work that is being done. They both have the knowledge to understand what it is all about.I am pleased when a project goes well. People spend a lot of time alongside different colleagues and it is a good feeling when everything works out in the end. With us, people are always praised when things go well. And it makes no difference whether the employee is from one firm or the other. The work is respected.
Sometimes there were construction sites, such as the Letzigraben Bridge in Zurich, proved a challenge for us. The logistics on the single-track bridge were challenging, as was casting the concrete, and the weather did not exactly help either. But in the end, we made it and everything went well. Once a project has been completed, we always sit together or go eat out together. We don't just say "goodbye and good riddance".
Why the group is successful
In my opinion, our group is successful because we have the know-how. For our people, from the very top down to the execution, it is not just the quantity but, above all, the quality that matters. For us, it is not about "quick, quick" and building cheaply. We use durable material, which is why it is also fitting to say: You get what you pay for. The customer gets a good product from us with which he will be satisfied in the long term. Our clients still appreciate this.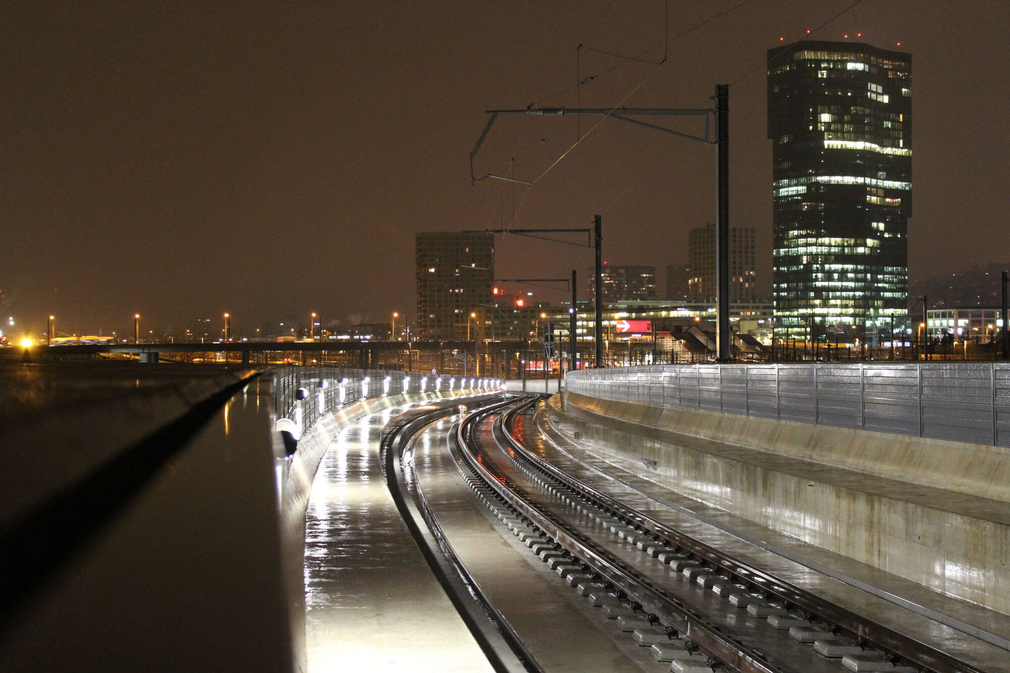 Am Ende haben wir es doch geschafft - die Letzigrabenbrücke in Zürich ist fertig.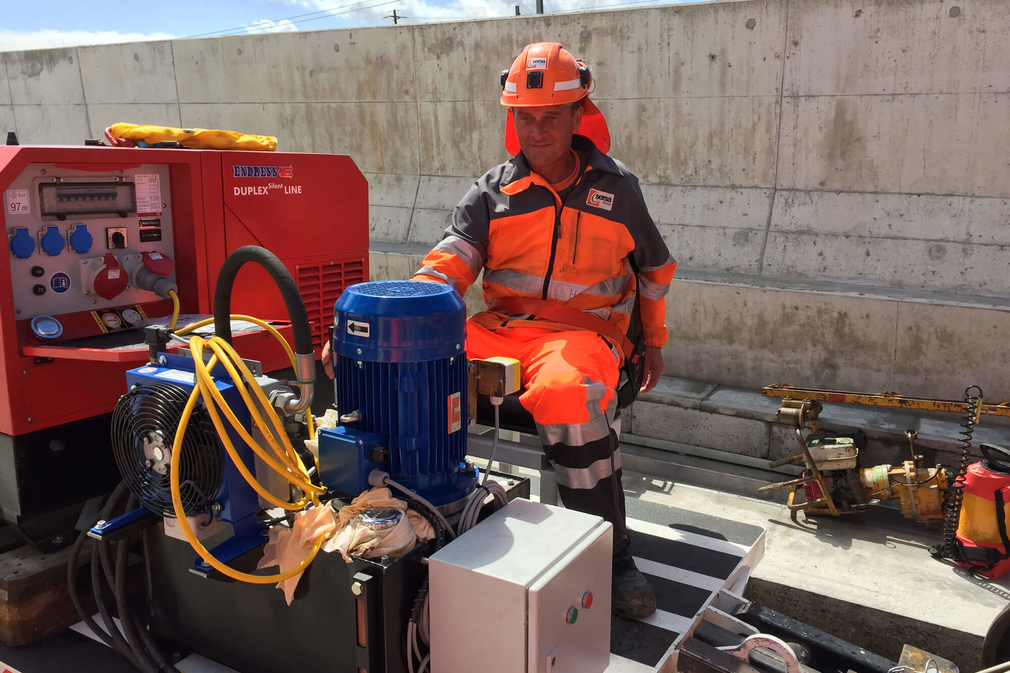 Herbert Gruber mit dem "Porsche" auf der Baustelle Letzigrabenbrücke Zürich.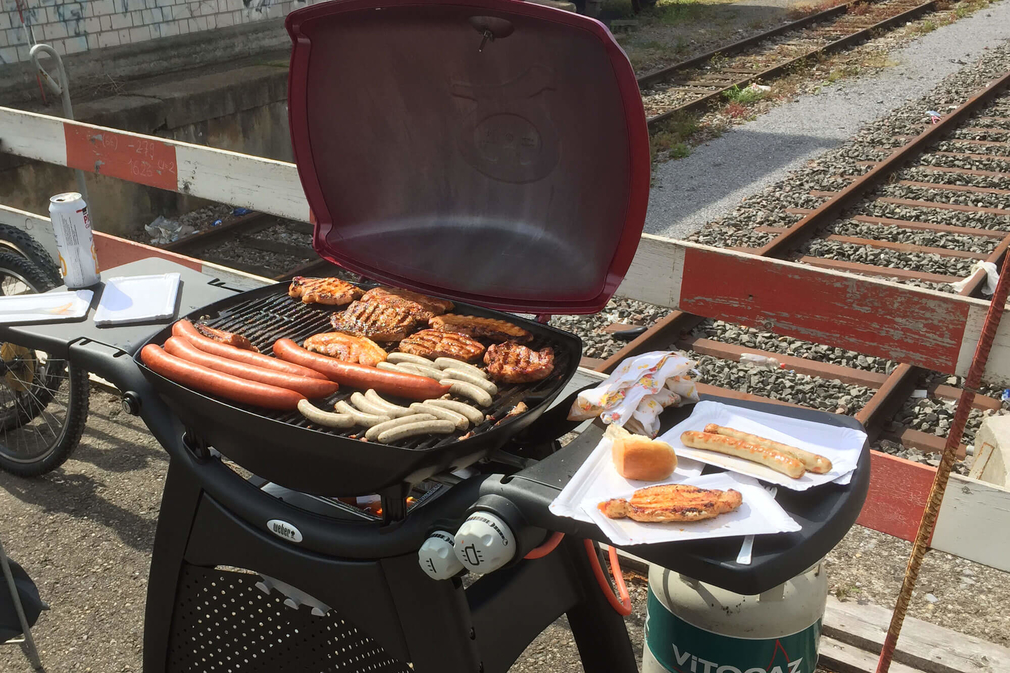 Gemeinsames Grillen mit der Mannschaft nach Projektabschluss.
Work needs to be done well
What am I proud of? Can one actually be proud of work? I don't know what I should be proud of. I feel that work just needs to be done well because I am doing the work anyway. You can be proud of your family or your children, but not of your work.
My work is always varied and I have grown with it. The company has made it possible for me to learn more over the years through courses and further training. For example, I got my crane licence and my excavator licence. When I wanted to take something on, people always supported me and were pleased that I was showing an interest.
Working and thinking independently is a source of satisfaction
It will not be easy to find employees for construction sites in the future. Here, the family has to play its part. From my point of view, our projects should be filmed and shown as a kind of documentary. For example, a documentary about the Koralm construction site would be good. Every day brings something new here, as we have so many worksites. The construction site is never lacking in excitement. For larger construction sites, such as the one in Koralm, you are there for more than two or three years. I don't understand why there is so much talk about staff shortages everywhere, not only in the construction business but also in tourism. You can't just be on the receiving end of support. You need to face some challenges in life. Everyone must work and think independently; it leads to a sense of satisfaction. With us, everyone can get involved, everyone is heard if they think there might be a better way. This is how we work: We talk about what is on the table, we have a look at it, we think about how we can go about it and we also ask others what they think. Everyone states their opinion. Then everything turns out well.