10 Years of the Rhomberg Sersa Rail Group, as recounted by Christian Schnyder.
Member of the Management Board in Switzerland, responsible for client and market support as well as corporate communications in Switzerland; with Sersa from 2000 to 2004, back with the company in 2008 after an interruption, in the function indicated since 2016.
At 55 years old, my father Konrad Schnyder openly expressed that he wanted to organise the company succession early on. He asked me: "Can you see yourself taking over the Sersa Group and leading it like I do?" I declined the offer. You need to know that my father worked 20 hours a day, seven days a week. Apart from Switzerland, the group also included the United Kingdom, Canada and Germany at the time. He was always travelling. My mother looked after me and my sister. He often took me along to construction sites and locomotive rides when I was a boy. I found this world fascinating, as you can imagine. However, as an adult I felt that my own family was very important to me. I am a family man and wanted to have time for my wife and our daughter. Of course, in my current position of responsibility I am just as willing to receive calls over weekends if something major comes up. But even then I knew that I did not want to be available to the same extent as my father.
Several options for planning the succession
From that point on, there were several variants: From the variant of selling everything, to the option of merging Sersa with another company. At the time, I didn't know who my father was considering for developing the company further. All he said in advance was: "The employees and clients must be at least as well off as they are now." The merger of the Rhomberg Sersa Rail Group was signed and communicated on 17 September 2012.
InnoTrans 2012 kicked off three weeks later. There was not enough time to carry out major changes to the stands. That is how the idea came about to hand out "giveaways" from the other company at each partner's stand, and to connect the trade fair stands by footprints. Trade visitors expressed enormous curiosity and interest in both companies.
They were never competitors
One of the first projects that demonstrated the new possibilities for synergies was the rehabilitation of the Rhaetian Railway. We contributed the good personal contact with the management of the Rhaetian Railway, and Rhomberg brought its expertise in tunnel rehabilitation. We were never competitors - for instance, Sersa was a strong player in track construction in Switzerland but not in Austria, and vice versa. We complemented each other or merged the smaller locations, like in the United Kingdom. The employees in the group were on equal footing right from the start. It was latest during the management exchange that middle and upper management noticed that: "These people can also do stuff." Added to that was an important insight: To be successful, you need not only technical expertise but also market knowledge, a personal relationship with the client and respect for the customs and culture of other countries. The mood soon spread that: "We are all still needed."
Almost like a married couple
In difficult or complex situations, the two owners have always come to an agreement - even to this day. Both have the same focus: The further development of the company to the benefit of the employees and the clients. Money is not the first priority for either of them. It is of course a great advantage that Hubert and Konrad get along so well. They are connected by an existing friendship of many years even before the merger. Each of them knows how the other one will decide. They are almost like a married couple.
For me personally, it was an emotional highlight when the Owner Board decided in 2016 to appoint me in the position and with the responsibility of "Member of the Management Board in Switzerland". I was now allowed to officially represent Sersa to clients in Switzerland. I am very proud of that; I experience it as a very honourable duty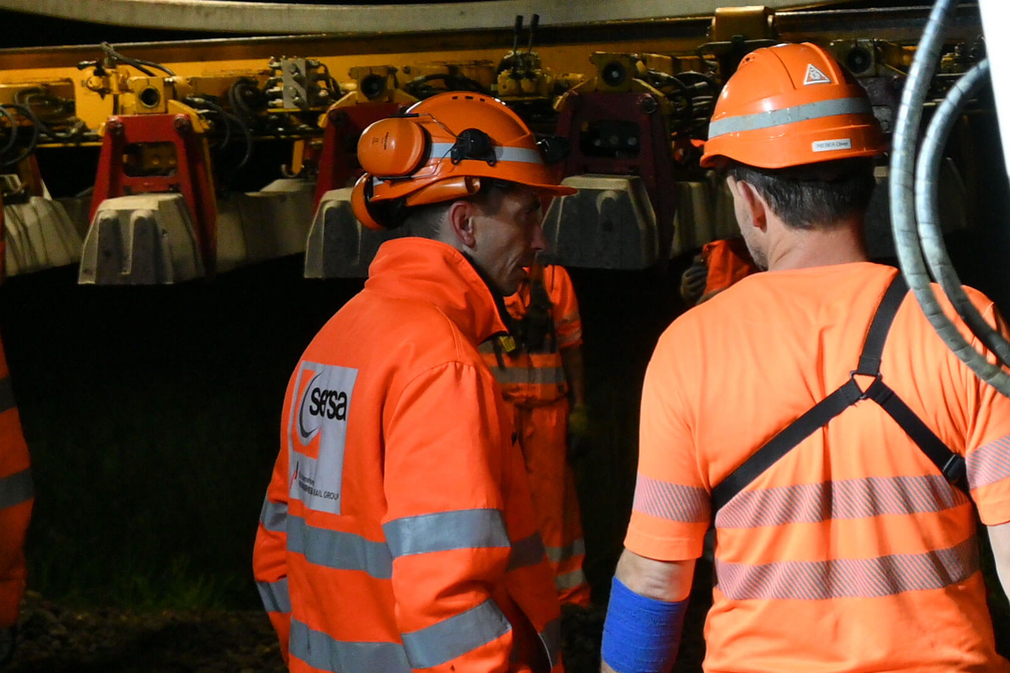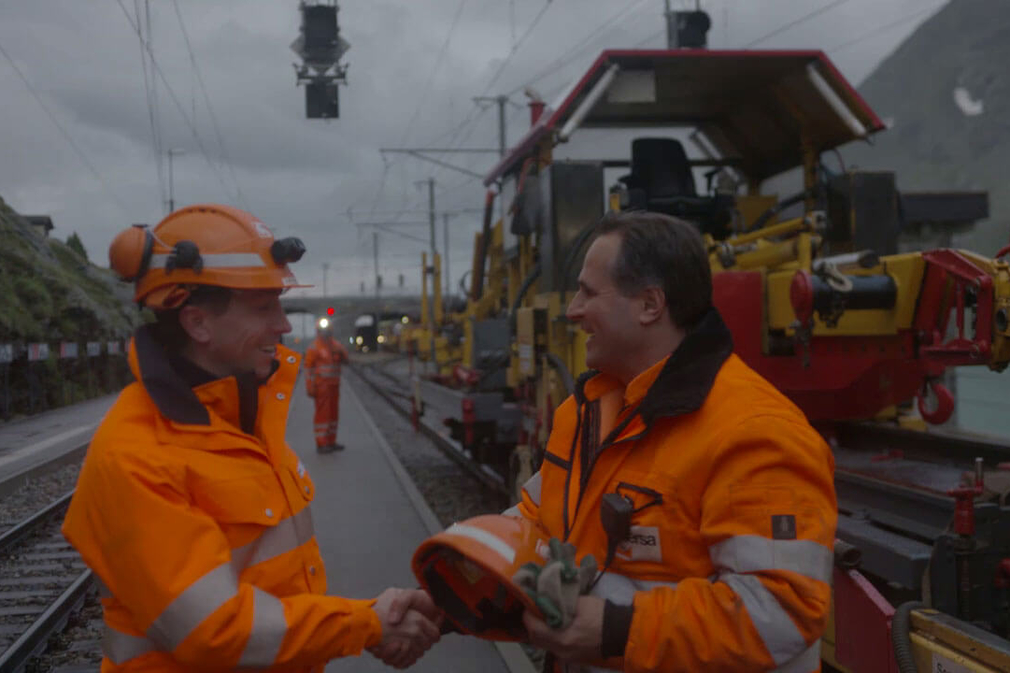 Factors that make us successful
The reasons for the success of our group are manifold. I see our innovative strength as the most important. Our owners show their delight in new things quite openly. They love innovation and are proud themselves when you come up with something new. They are the driving force for this motivation among employees. Our clients also notice this joy and pride. I am convinced that we can gain the best people if potential employees notice how happy people are at RSRG. If we succeed in making this feeling more tangible than in other companies, then there is a good chance that we can grow in a healthy way.
Vision for 2032
In 2032, we are the No1 partner for our clients because we are able to support them with our knowledge from the worldwide group. Our clients benefit from the fact that we offer a complete service and that we are pioneers in overall railway maintenance. We help our large railway clients to gain an advantage over electric cars and to achieve their goals such as zero CO2 and punctuality. We are jointly taking on the challenge of making a railway infrastructure without CO2 emissions a reality, and have found solutions for that. Our employees on the construction sites have aids that make their physical work easier. They have fewer unnecessary things to do, as everything has already been foreseen in the planning. We have enough skilled personnel because our employees are proud to work for us, exactly like the staff in a grand hotel.